HISTORY
The Bureau provides successfully legal services since 2003. The company was incorporated by lawyers who had graduated from the Law Faculty of the Moscow State University.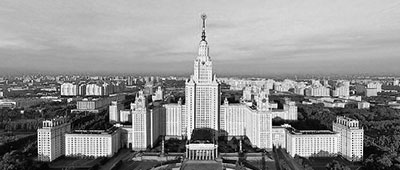 CKR Legal Bureau dates back to 2003. By that time, the Bureau founders had accumulated, over and above their classical education and academic knowledge acquired at the Law Faculty of the Moscow State University, considerable professional experience, gained by them at Russia's largest companies, influential in national economy, as well as at federal agencies. This empowered them to set up a legal practice of their own, accepting the responsibility and liability for activities of a high-class professional team they built.
That was quite a few years ago. The Bureau has been growing and developing and employing new people. Our client base is expanding and we are having increasingly more new and challenging projects. Today CKR is an established but at the same time fast-growing law firm having a close-knit team.
Each of us being a top-drawer professional makes a unique contribution to the Company. Each of us is a personality but we understand that our strength and our value are in our team. Our unifying factor is our drive to fulfil ourselves professionally and to work in conformity with our conception of quality.
We all love our job. We enjoy producing elegant and effective legal solutions. We are always ready to help our clients, whatever their situation is, and not only because this is our business, but also because we know how to do it and enjoy doing it.